About us
Welcome To Animal Necessity
Animal Necessity focuses on delivering high-quality supplements and services to veterinary health professionals and pet owners around the world. We know that the well being of animals worldwide depends on the purity, quality, and integrity of our supplements. Our holistic approach to health maintenance has been developed over the past 40 years by Dr. Norma Pestano, an orthomolecular nutritionist. Dr. Pestano's extensive research in the development of supplements and wellness protocols helps maintain health.
Dr. Pestano has partnered with leading doctors of veterinary medicine (DVMs), including board-certified veterinary specialists, to apply many of these human-based protocols to companion animals and marine mammals. Animal Necessity values and respects the human-animal bond, and we are committed in our efforts to provide relevant information that veterinarians and pet owners need to support animal health.
Our Vision
Animal Necessity is at the forefront of the development and promotion of holistic, protocol-based approaches to animal wellness, integrating Complementary and Alternative Medicine (CAM) with traditional medicine. Our standard of support of animal wellness is based on three core values:
Use of the highest quality ingredients
Formulations backed by sound scientific research
A holistic approach to animal wellness
Meet Our Veterinary Advisors
Johanna Mejia-Fava, DVM, PhD
Co-Founder, Chief Medical Veterinarian, and Master Formulator, Animal Necessity, LLCThe Irma Dolphin Veterinary Consultant, Secretary on the Dolphins Plus Marine Mammal Responder BOD, Dolphin DVM (The Dolphin Vet), Marine and Zoo Holistic Consultant.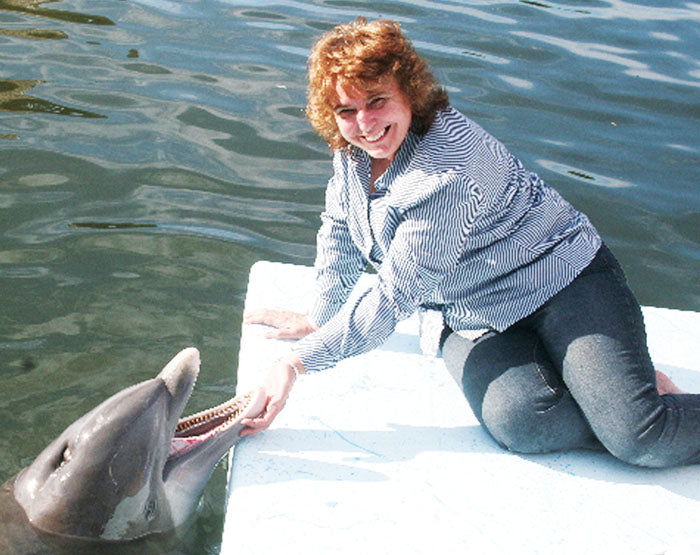 Dr. Norma PestanoConsulting Physician for Animal Necessity
Dr. Norma Pestano completed her medical degree from the Universidad Central del Este, San Pedro de Macoris, DR. For the past 40 years, her passion has been to research nutritional deficiencies that lead to various diseases. She is certified as an orthomolecular nutritionist developing a holistic supplement protocol approach based on sex, age, weight, disease state, and nutritional status. Her medical interest in the immune system and cancer has led her to complete various studies in both humans and animals, using an immune modulator, Imuno-2865®. She continues to research and seek the most current herbal combinations to make formulations that are safe and effective.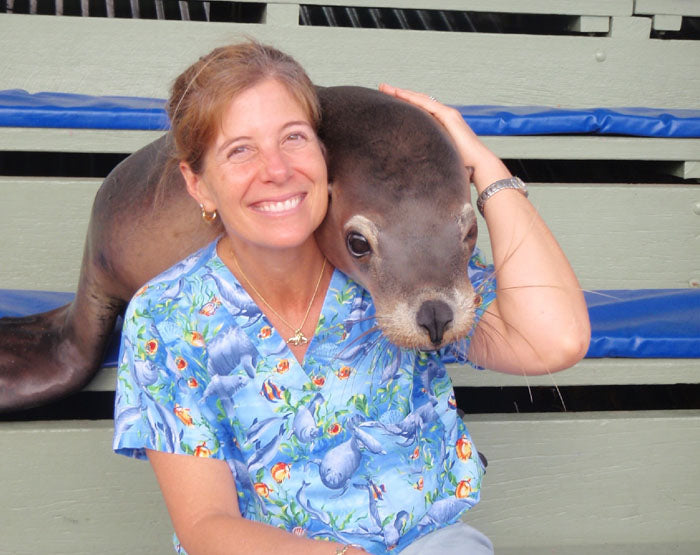 Carmen Colitz, DVM, PhD, DACVO, MBA
For Dr. Carmen Colitz, every day is a blessing and an opportunity to use her veterinary skills to improve the lives of animals.
Her passion for helping animals exudes not only from her work as one of the world's leading veterinary ophthalmologists, but also at her home that she shares with eight pets: three dogs and five cats, some named after football players.
Debby Smith, RPhCo-Founder, Animal HealthQuest LLC
Debby Smith, RPh, holds degrees in pharmacy and chemistry and is a registered pharmacist in Seattle, Washington. As the owner of multiple pharmacies since 1982, she applied her interest and research in health supplementation and its benefits to become a pioneer in the study and application of antioxidants and amino acids for her patients. She was responsible for the development of numerous specialty compounds for both human and animal use.
Her premier pharmacy (Ballard Plaza) specialized in compounded medications for the veterinary arena, including multiple zoos, and was recognized as the most respected veterinary provider in the greater Seattle area. Debby Smith brings over 36 years of experience in compounding medications and medicinal chemistry.
Amanda Ardente, DVM, PhDConsulting Veterinarian for Animal Necessity
Dr. Amanda Ardente's passion is animal nutrition, specifically when it comes to marine mammals. She completed her veterinary degree at North Carolina State University and her PhD in nutrition at the University of Florida. Her PhD research focused on optimizing the diet of bottlenose dolphins.
Don't just take our word for it over
50,000,000 doses administered worldwide
Here are a few real-life success stories from pet owners who have used Ocu-GLO® and seen improvements in their pet's eye health:
REAL DOGS. REAL RESULTS!
Patented & Clinically Proven
A PLACEBO-CONTROLLED DOUBLE-MASKED PILOT STUDY WAS CONDUCTED BY THE UNIVERSITY OF CAMBRIDGE UK AND FOUND THE EFFECTIVENESS OF OCU-GLO® IN DOGS WITH CATARACTS. READ THE RESEARCH BELOW.